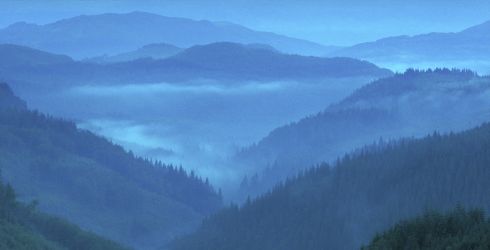 Thinking about a group trip to explore the fairytale cities and dreamy castles of Wales? Any vacation to this part of the world will be fun, but why not explore the stunning countryside with a group of friends you know and like? As a group you can spend quality time with those you might not get to see as often as you like, and have some fun making memories that will last forever. Plus your friends may expose you to new ideas and cultural attractions to check out.
Wales Group Trips and Tours
If you plan a group trip to Wales, you as the organizer might be eligible to travel for free or at a heavy discount. Airlines and hotels regularly make such arrangements in order to encourage more groups to utilize their services.
As you may know, Wales is one of the oldest places in the world, and thus has a number of different options for things to do and places to go. Fairytale castles dot the landscape, but there are also small beach towns, hiking in the remote mountains, quirky villages, and of course the country's stunning capital city, Cardiff. It's hard to choose, so you'll want to build out your itinerary so that every traveler has an opportunity to pick and choose the things they want, while reserving a spot for group time to talk about your experiences and swap stores. A good itinerary is well balanced in both group and free time.
Planning your Group Travel to Wales
Are you ready to finalize your group travel plans to Wales? The team at go-today might be able to assist. Our expert team of travel professionals can provide a professional evaluation of your current plans and offer suggestions. And if you don't have a plan already, we can work within your requirements and needs to create the perfect group itinerary.
A Scottish, Welsh and Irish Adventure - 16 Days
This Celtic adventure will take you through the highlights of Celtic history, art and nature. Although the Celts once settled in each of these lands, Scotland, Wales and Ireland all have a unique culture. From the kilted warriors and lochs of Scotland to the stunning natural scenery of Wales and Ireland's quaint towns and jovial pubs, there is much to see and do.
Highlights
View the Burrell Collection with over 9,000 works of art
Visit the cottage of Robert Burns, Scotland's favorite poet
Cruise Scotland's famous lochs
Visit the home of golf - St. Andrews
Enjoy a Scottish Banquet of traditional food and bagpipe music
Castle stay
Narrow gauge steam railway ride
See the location from which the Titanic sailed its only voyage
View the Book of Kells at Trinity College, Dublin
View the complete day to day A Scottish, Welsh and Irish Adventure Itinerary.
The Best of England and Wales - 10 Days
This tour covers the breadth of England and Wales including impressive castles, fairytale cottages, porcelain factories, iconic monuments and more. In between visits to a historic university, the birthplace of Shakespeare and impressive museums, you will delight in the scenic views of Wales and the English countryside.
Highlights
Investigate mysterious Stonehenge
Learn the history of the Roman Baths
View the large Impressionist collection at the National Museum and Gallery in Wales
Savor a Welsh Banquet
Admire the scenery of Snowdonia National Park
Visit 'the Potteries' and area famous for fine porcelain and china
Learn the process of making a piece of China on the Wedgwood Factory Tour
Enjoy a performance by the Royal Shakespeare Company
Visit historic Oxford University, also a site of the Harry Potter films
Visit the largest inhabited castle in the world, Windsor Castle
Full day tour of London's most famous sites including Parliament, Big Ben and the Tower of London
View the complete day to day The Best of England and Wales .