Our Athens vacation packages offer great travel deals to Greece by combining the lowest available airfares with our best value hotels. You can select from one of our pre-selected Athens vacation packages or create your own Athens vacation experience by choosing the trip length, hotels, and flights that work for you. If you do not see the Athens Vacation that you need, call us and we will design an Athens vacation exactly to your requirements.
View all Athens, Greece Package Deals
Discount Athens Vacation Packages
Athens at Its Best
6 Hotel Nights Starting At $1,149*
Athens is filled with stunning remnants of its ancient past, numerous archeological sights and marvelous museums just to name a few. Athens' neighborhoods, while lacking the modernity and...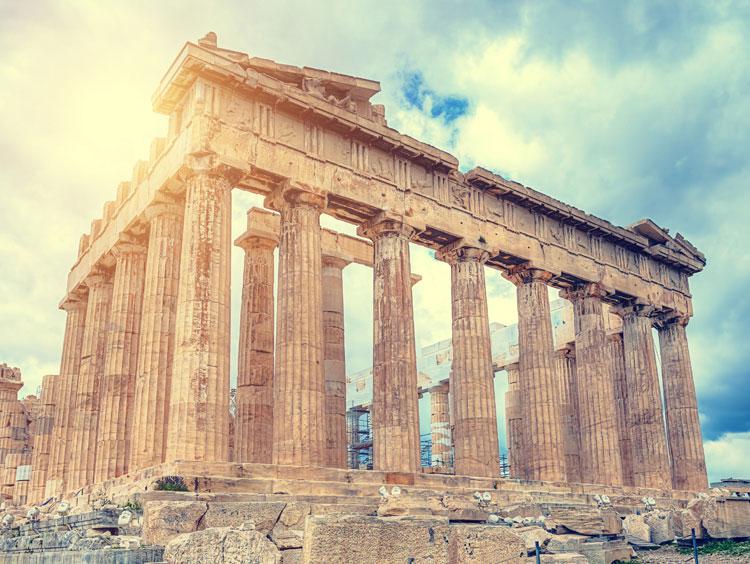 Athens & 4 Night Iconic Aegean Cruise
2 Nights Athens & 4 Night Cruise Starting At $2,299*
Experience the Acropolis, the Parthenon, the Plaka district and all things Greek during your two-night stay in Athens. Board your four-night cruise and sail through the Aegean Sea, making stops in Mykonos, Kusadasi...
Athens & Rome
6 Hotel Nights Starting At $1,099*
Athens has the Parthenon. Rome has the Pantheon. Savor the history of both (a combined 10,000 years) on this six-night vacation package. Your vacation will begin with three nights in Athens, one of the oldest...