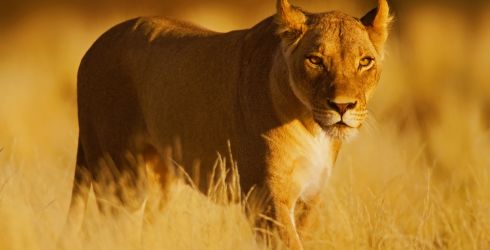 Do you have a group of friends thinking about a trip of a lifetime to South Africa? Group Travel is a great way to explore this country, one of the most colorful and vibrant in the world. Whether you're in the iconic city of Cape Town or exploring the coasts and desert further beyond, a group trip is the perfect way to spend quality time with your friends and family that you already know and like. Along the way you'll have lots of laughs and get home with not just photos, but memories that you can look back on fondly.
South Africa Group Trips and Tours
You may not know, but often travel companies can offer a group host or organizer a complimentary travel reservation by getting together a large enough group. And the group itself might also be able to secure additional perks and discounts, just for being a group.
Group travel itineraries need to be setup and designed in a way that caters for the group while at the same time catering for the individual. While some might want to go on a road trip down the coast, others might want to go hiking up into the mountains. Or maybe you and your special someone want an afternoon alone to enjoy a quiet coffee in town. Everybody has their own wants, rightly so, and thus a good travel plan gives everyone large pieces of time to do their own thing, while also bringing everyone together to share in their experiences and enjoy some structured activities.
South Africa and Victoria Falls - 12 Days
Abundant wildlife, folk crafts, the historic struggles of a nation and one of the Seven Wonders of the World await you on this journey into southern Africa. Experience the bustling cities of Johannesburg and Soweto which stand in contrast to the gardens and animal habitats of the private game and nature preserves you will visit as part of your explorations of this desirable travel destination
Highlights
Visit the former homes of Nelson Mandela, Bishop Tutu and the Apartheid Museum
Observe wildlife at the Edeni Private Game Reserve
Cable car ride to Table Mountain
Walking tour of the history of Johannesburg
Visit to Robben Island Prison where Nelson Mandela was imprisoned
Guided tour of the one of the Seven Natural Wonders of the World, Victoria Falls
Visit to Mukuni Craft Village
View the complete day to day South Africa and Victoria Falls Itinerary.
Cape Town - 7 Days
Cape Town has so much to offer visitors. Start with an overview of the city from a cable car. Learn about the personal history of Nelson Mandela amidst the larger struggle of apartheid. Visits to a nature preserve and participation in a game drive lets you get up close and personal with Africa's greatest treasure, its wildlife. Enjoy treasure of another kind as you watch a performance by local children who have been the beneficiaries of a charitable foundation to help African youth.
Highlights
Experience breathtaking views from Table Mountain
Explore Cape Town's historic sites
Visit Robben Island Prison where Nelson Mandela was incarcerated for 19 years
View Elephants, Lions, Buffalo, and more on an exciting game drive
Enjoy a fulfilling humanitarian experience at the Amy Biehl Foundation
View the complete day to day Cape Town Itinerary.