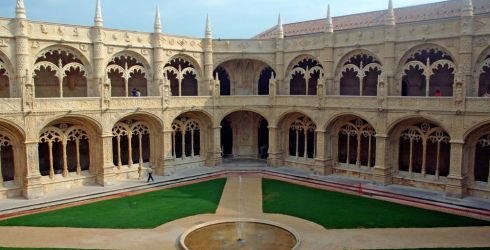 Thinking about touring the beautiful coastlines and sampling the tasty treats of Portugal with a few friends? Seeing this European country's wonders with a group of friends is a fantastic way to travel, and with so many cultural attractions to see and enjoy, you'll make memories to never forget and spend some quality time with those who are close to you.
Portugal Group Trips and Tours
Did you know that as a group organizer, you can get free or discounted travel just for bringing the group together? Airlines and hotels offer this as a thank you for bringing in the extra business, and your entire group may also get other perks and discounts just for traveling together.
Creating the perfect travel plan for a group requires some extra thinking. You'll want to make sure that your agenda is a healthy balance between time as a group sharing experiences and exploring, but as well time along so everyone can see and do the specific things that others might not be interested in. Maybe part of your group wants to go wine tasting, while others just want to try some desserts and coffee. A flexible itinerary allows for large chunks of time where everybody is on their own to make and choose plans, but with some direction and guidance so that everybody goes home excited to start planning the next trip.
8 Night Portugal Tour
Get a taste of the highlights of Portugal. The trip begins in the country's main city Lisbon. It was from this place that navigators set off to discover the world and today visitors start their journey here to discover Portugal. After visiting the sights synonymous with the Age of Discovery, wander the winding narrow streets of the Alfama district, where laundry and bird cages hang from colorful balconies. Continue onwards through beautiful coastlines and countryside, visiting castles, cathedrals, monasteries, manor houses and churches along the way. Experience the tastes of the country including the famous port wine.
Highlights
Lisbon tour including Monastery of Jeronimos and the Tower of Belem
Visit to Sintra, a World Heritage site
See the tomb of Prince Henry the Navigator
Visit the Shrine of Fatima
Tour the university town of Coimbra
Explore the famous Port Wine Cellars
Wine estate visit
View the complete day to day Portugal Itinerary.