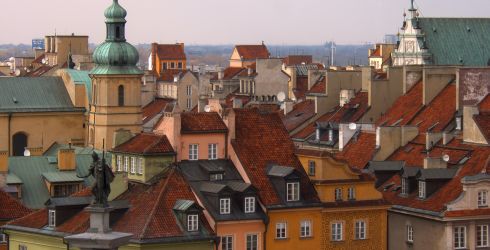 Are you and any friends or family thinking about a big trip to Poland? No matter how big or small the group, you're guaranteed to have a great time soaking up the culture in one of Europe's vibrant and lively countries. From historic sites to charming medieval backdrops that escaped the ravage of war, Poland is a great country to visit as a group. And given the wide range of places to go, there will be something enjoyable for everyone traveling with you.
Poland Group Trips and Tours
Many travel suppliers will offer the group host free travel as a thank you for putting together the group; airlines, hotels, and tours are just a few of the opportunities, if not for free, but at a significant discount for you and possibly the entire group.
As you work on your Poland group travel plan, make sure to balance group time versus individual time. Every group is different, and you can design a trip to suit any of your needs, but the best trips give everyone a little bit of freedom while ensuring some great group experiences. Finding and choosing your travel planning professional can be difficult when you want some help perfecting your travel itinerary. Be sure to work with someone who not only knows their way around the multitude of attractions in Poland, but someone who has firsthand experience of group.
Eastern Europe - 17 Days
Discover the hidden gems of Eastern Europe on this in-depth tour of the highlights of the former Iron Curtain countries. Learn the history of this region from life in medieval and Gothic castles to the Warsaw Uprising through the Cold War. Stroll the Old Town heritage areas of Eastern Europe's main cities and visit serene parks. Eat at local traditional restaurants and bakeries, some of which have been in business for over 100 years.
Highlights
Walking tour of Prague including a visit to Prague Castle
Opera or Concert performance at Prague's State Opera House
Oil lamp tour of the Prague labyrinths
Guided tour of Warsaw Uprising Museum and John Paul II Collection
Chopin Concert at Lazienki Park
Tour of the Wielicka Salt Mine
Tour of the Romanian Peasant Museum and the Romanian Parliament
Visit Bulgaria's Boyana Church a UNESCO Heritage site
View the complete day to day Eastern Europe Itinerary.