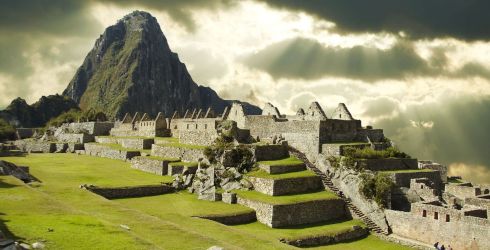 Thinking about taking a group of close friends to explore the wonders of Peru, such as the famous old-world cities or the storied site of Machu Picchu? Group Travel to Peru is a fantastic way to travel, and by having a group you'll be able to arrange for guides to escort you to the best places across the country, including a hike to get that incredible view of Machu Picchu. It really is just as amazing as you can imagine, and picture all the stories and laughs you'll be able to share with your friends for years to come. Peru really is a great place to spend quality time with friends.
Peru Group Trips and Tours
Fact: by being a host or organizer for a group, if there are enough people in your group, you could travel at no cost? Hotels and airlines regularly gift accommodation or tickets in exchange for arranging the group.
Though Machu Picchu takes the focus, Peru has a plethora of cultural and outdoor attractions - everything from wildlife tours to the cocktail scene in the big cities. You'll want to setup an itinerary that caters to everyone's unique needs and interests - and the way to do that is to setup your group experiences and must-see sights, and then around that provide everyone with unstructured free time so they can go off exploring and pick the types of tours and attractions at the top of their list. Everyone feels like they're getting a custom vacation, and you'll have plenty to talk about over dinners and drinks each day - not to mention making memories that will last a lifetime.
Peru: Lima, Arequipa, Colca Canyon, Lake Titicaca - 9 Days
Peru is known for its ancient cultures and their great riches. The powerful Empire of the Incas has left us with amazing artifacts from the 14th and 15th-centuries. Explorers from Spain brought the region great art, architecture, music and cuisine in the 16th-century.
There are 3 distinct regions: the Pacific Coast to the west, the Andes mountain range running through the middle and the Amazon jungle in the east. Cosmopolitan city life in Lima originally started as a fishing village and evolved to what was referred to as the City of the Kings. The Colca Canyon is one of the world's deepest and affords amazing views. The floating islands of Lake Titicaca are one of the most unique things you'll ever see.
Highlights
Lima's Plaza de Armas and Torre Tagle Palace
Evening Dinner with historic dance show
Colca Canyon provides vistas of one of the deepest gorges in the world
Pampering spa day
Pre-Inca tombs of the Sillustani Burial
Floating islands made with reeds in Lake Titicaca
View the complete day to day Peru: Lima, Arequipa, Colca Canyon, Lake Titicaca itinerary.
Peru: Lima, Cusco, Machu Picchu - 8 Days
The combination of colonial charm, bustling metropolitan lifestyles, stunning natural wonders and quaint village life make Peru a top favorite for travelers in the know. There are European influences nestled among ancient Inca traditions. Go from sea level to high in the Andes, from cosmopolitan city life to legendary ancient ruins. Peruvian cuisine has gained in reputation, local artisans will tempt you with their creative wares, and mystical archaeological sites command our attention.
Everyone's top destination, the Incan fortress of Machu Picchu, proudly exhibits the Temple of the Sun and brings to life the Inca's once-flourishing civilization. Current-day indigenous people will help make this adventure memorable in a diverse country steeped in rich history.
Highlights
Machu Picchu train excursion - see one of the Seven Wonders of the World
Lima's Plaza de Armas
Evening Dinner with historic dance show
Sacred Valley formed by the Urubanba River, it was the property of the Incan Emperor
Textile weaving workshop
Pisac Market and Ollantaytambo Fortress
View the complete day to day Peru: Lima, Cusco, Machu Picchu itinerary.