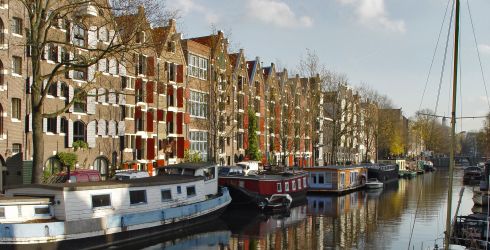 If you and a few family members or friends are looking at group travel to Netherlands or a group trip to Amsterdam, do it. Group trips, especially to such a charming country like the Netherlands, is guaranteed to be a great time, both soaking up Amsterdam's canal culture or taking the train to explore more of the countryside in this tiny country.
Netherlands Group Trips and Tours
Did you know that groups of travelers are eligible to receive discounts on their group travel to Netherlands? Additionally, depending on the size of your party, the organizer might be eligible for free or heavily discounted travel.
Creating the ideal itinerary for your group travel to Netherlands is not easy. The needs of the group can sometimes be at odds with the needs of individuals, so any itinerary needs to ensure both structured and unstructured time is available. Working with an expert can help you to make sure you're getting good value for your money and ensuring a good travel experience.
Selecting the right professional to craft that perfect group travel Itinerary is often a bit of a difficult decision. You'll want someone who has knowledge of the destination to make good recommendations, but also someone who can guide you to the right balance in the itinerary.
Amsterdam & Prague - 8 Days
This trip affords an interesting contrast between two unique European cultures. The Netherlands delights with its dreamy canals and colorful flower markets. Its history centers on the merchants and fishermen who leveraged the city's location and waterways. Prague awes visitors with its impressive Castle and Charles Bridge. Once part of the mighty Habsburg Empire, the architecture fits its past as an influential city.
Highlights
City tour of Amsterdam
Explore the Keukenhof Gardens with its acres of tulips
Visit to the Anne Frank House
Half-day sightseeing tour of Prague
Visit to the Czech countryside
View the complete day to day Amsterdam & Prague Itinerary.