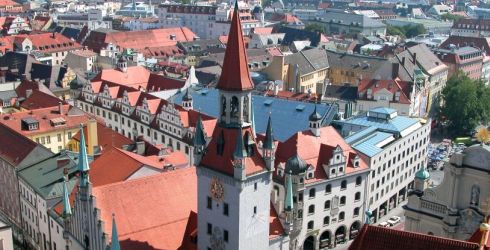 If you have a group of friends considering a trip to Germany, Group Travel is a great way to travel. Few things in life are more exciting than a shared travel experience with a group of friends, sampling German nightlife and culture. From the country's humming cities to some breathtaking countryside, it's easy to find an itinerary to cater to everyone.
Germany Group Trips and Tours
It is a fact that most groups traveling together can get exclusive discounts if traveling in Germany on a single reservation. And just for being the organizer, if you have enough people you might be able to get a free hotel and discounts on your airfare.
Group itineraries can be difficult to prepare as you must take into account not just the group's needs but also cater for the individuals on the trip. The best group trips are planned by someone who has firsthand experience working with groups as well as destination knowledge, so that everyone feels like they're getting a good balance of group time as well as time to go off exploring and have some independence.
Selecting the right professional to craft that perfect group travel Itinerary is often a bit of a difficult decision. You'll want someone who has knowledge of the destination to make good recommendations, but also someone who can guide you to the right balance in the itinerary.
Oktoberfest and Breweries - 10 Days
Take in the yellow flowering fields of Germany while traversing the countryside on a brewery tour that would make even the Irish green with envy. Oktoberfest is the Olympics of beer drinking, so prepare yourself to enjoy over 400 biergartens. You will also have the chance to taste Pilsner Urquell in the "birthplace of beer", and visit the largest beer museum in the world. Join us on a tour that will tickle your taste buds, and leave you exclaiming "PROST!"
Highlights
Oktoberfest
Visit the "birthplace of beer"
The largest Beer Museum in the world
2000 year old town of Koblenz
View the complete day to day Oktoberfest and Breweries Itinerary.
Germany Brewery Tour - 7 Days
Immerse yourself in 2000 years of history and culture as you crisscross the German countryside experiencing one of the worlds most renowned beer producing countries. Take in the charms of the Rhine River while visiting the cities of Koblenz and Cologne, a major cultural center with more than 30 museums and rich heritage. Come find out why Germany is ranked fourth in the world in per-capita beer consumption. This country is known not only for the quality and variety of beer it produces, but also for creating a wide assortment of beer glasses and steins to help you enjoy each flavor to the fullest.
Highlights
The largest beer museum in the world
Koblenz, a 2000 year old town
Cologne, the art capital on the Rhine
View the complete day to day Germany Brewery Tour.