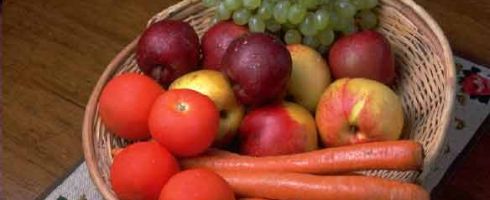 Go-today has a lot of ideas for group travel from visiting museums in major cities to getting away to small towns and the countryside. Whether you want to splurge on a luxury hotel or you are looking for the deepest discount group rates available, we have the experience to make the most out of traveling with a group, large or small. Go-today offers an enticing collection of sample itineraries to experience the food and wine of the world. Our sample itineraries can be modified as much or as little as required to meet the needs of your group.
George Bernard Shaw said, "There is no love sincerer than the love of food."
Travelers have long been enamored by the art and architecture of Europe, but the best way to experience a country is through its gastronomy. Food is a reflection of the geography, history and culture of any place. What a country cooks is about exploration, trade, religious traditions, agriculture and finally the personality of a people.
Each region has its signature cuisine - from the sausages and beer of Germany, the cheeses and wines of France to the bread and pastas of Italy. Even within a country there is a wide diversity of cuisine. The Iberian ham so prized in the north of Spain gives way to the seafood dishes of coastal cities such as Barcelona.
Culinary travel does not only involve tasting your way through Europe, though visits to Michelin restaurants and simple country inns can certainly be arranged as part of a customized tour. Culinary travel includes visiting colorful local markets to learn about the fresh ingredients so integral to good cooking. It also includes understanding the craft of producing delicious products from knowledgeable food artisans and how those products are turned into works of art by experienced chefs.
The options are endless for creating your own moveable feast in some of the premier regions of Europe. Follow the tapas trail in Spain, learn the art of cheese making from a master cheese maker in Switzerland's Engadine Valley, take a turn at making gelato at Italy's Gelato University, visit a family-run mustard factory in France or take a class on French patisserie.
A gastronomic adventure would not be complete without sampling the liquid offerings of a place. As Louis Pasteur pronounced, "A bottle of wine contains more philosophy than all the books in the world." Whether your group wants to explore the wines of Italy, the champagnes of France or the cavas of Spain, visits to vineyards and private cellars can be easily accommodated.
If you regularly TiVo the Food Network, own a Gordon Ramsay cookbook or belong to a monthly wine club, go-today can help you make all your foodie dreams come true. For years, go-today has sent American and Canadian groups from all walks of life to Europe to savor its delicious cuisines and to experience its long tradition of winemaking.
Our tailored gastronomic tours will have you truffle hunting in the south of France, taking wine classes in Chianti and harvesting olives in Spain and Tuscany. See firsthand how pecorino and parmesan cheeses are produced. Visit a traditional, family-run mustard factory in France. Enjoy a tasting of Sicily's finest vintages in spectacularly beautiful locations, or sample last year's best brews in Belgium or the Czech Republic.
Whether your group comes from a culinary institute, a wine club or is simply a group of friends and family, we can customize a culinary and enological tour to complement your interests and curriculum.
At go-today we work in both rural and urban settings. Your group may consider taking cooking classes of regional specialties in a villa or chateau - or taking a walking tour of Paris' best bakeries and markets.
With offices in both Europe and the United States, we work regularly and directly with excellent properties, guides, sommeliers, wineries, restaurants and cooking schools throughout Europe. We offer the following services to make your group's culinary experiences abroad convenient, affordable, authentic - and delicious.
New Zealand Culinary Tour - 8 Days
The stunning natural scenery and exciting food scene draw visitors to New Zealand each year. With a primarily agricultural economy, the country has become well-known for its fresh ingredient based cuisine. Locals and visitors alike savor seafood recipes and plentiful lamb, as well as a variety of vegetable dishes. The wines produced in the country are recognized as some of the best in the world. Sample New Zealand's bounty while learning about the agricultural methods and preparation processes all while surrounded by attractive landscapes.
Highlights
Auckland City Tour
Explore the Glowworm Grotto at the Waitomo Caves
Five specialty lunches and five winery visits
Visit a Maori village
Experience a geothermal site in Rotorua
Fruit orchard visit and tasting
Art Deco city tour in Napier
Olive grove visit with tasting
Marlborough Sounds cruise with mussel farm visit
Farewell dinner with behind the scenes visit to an award winning restaurant kitchen
View the complete day to day New Zealand Culinary Tour Itinerary.