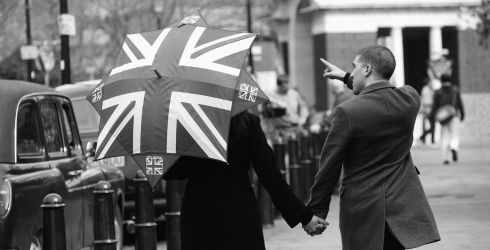 If several of your friends are looking to explore England, Group Travel might be a good option for you. Share your travel experiences together and create some fantastic new memories, especially in a diverse and friendly locale like England. From the big city sights to smaller villages and views from silent vistas, you can find something for everybody no matter where you are in England.
England Group Trips and Tours
Here's a secret: If you get enough people together to book a group trip to England, you can go for free! When the group is large enough, it is routine for hoteliers and airlines to offer the group host with complimentary arrangements.
Traveling with a group has its misconceptions; most common is the notion that you are stuck with a "one size fits all" routine every day. A custom group tour can provide you as little or as much flexibility and independence as you want. From having multiple options to entire days that are wide open, it's about you and your needs. The reality is obvious - the men don't necessarily want to do the same things as the women, and parents may have no interest in the activities that thrill their children. Thus a custom group vacation setup with an expert can give you a nice balance of sightseeing, travel and relaxation.
Choosing the right group vacation expert to work on an England itinerary is an important decision. Information is important, but firsthand knowledge is invaluable. Knowing the destination is a start, but they also need to understand the subtleties in planning group travel vacations. Sometimes the smallest details so much more pressing when traveling with a group.
Discover Britain - 9 Days
This trip will give you glimpses into Britain's varied history, from Roman cities and medieval cathedrals to hallowed universities and bustling modern metropolises. Wander the cobblestoned streets of York and stroll the paths of Cambridge University. Cross into the wild moors of Scotland and walk Edinburgh's Royal Mile with so much to keep visitors busy. Enjoy England's beautiful Lake District which inspired so many of England's artists and writers. Smile at the quaint thatch cottages of Cotswolds country and admire the traditions of Oxford.
Highlights
See York Minster, England's largest medieval Cathedral
Attend the "Anvil Ceremony" in a Blacksmith's shop
Sightseeing tour of Edinburgh's Royal Mile, Holyroodhouse and Edinburgh Castle
Visit Shakespeare's birthplace
Take a walking tour of the world's most famous university, Oxford
View the complete day to day Discover Britain Itinerary.
England - Devon, Cornwall & London - 11 Days
From prehistoric sites, to medieval castles and abbeys, explore the incredible history and architecture of England. Stop to amble around quaint English villages and stride along spectacular beaches and mysterious moors. See one of the official homes of the Royal Family and enjoy modern London with a ride on the London Eye as well as spectacular shopping opportunities.
Highlights
Visit the largest prehistoric stone circle in Britain
View the medieval cathedral of Salisbury soaring over 400 feet
Bird of Prey handling experience
Visit the location said to be the birthplace of King Arthur
View Glastonbury Abbey once the richest and most powerful monastery in England
Visit Roman baths fed by a sacred hot spring
See one of the official residences of the Queen of England in Windsor
View the complete day to day England - Devon, Cornwall & London Itinerary.
English Gardens - 11 Days
Enjoy nature's bounty as you visit castles, manor houses and stately halls graced with exquisite gardens, including rock, woodland and herb gardens. Marvel at the national bonsai collection at Malleny House. Visit the cottages where two beloved English writers, Beatrix Potter and Williams Wordsworth lived as well as a museum honoring the prolific Bronte sisters.
Highlights
Explore the cottage of one of the most famous children's writers, Beatrix Potter
Enjoy a leisurely cruise on Lake Windermere
Investigate the works of the English Romantic poet, William Wordsmith at his namesake museum
Visit Malleny House, home to the national Bonsai collection
Visit film locations for the movie Jane Eyre
View the complete day to day English Gardens Itinerary.
The Best of England and Wales - 10 Days
This tour covers the breadth of England and Wales including impressive castles, fairytale cottages, porcelain factories, iconic monuments and more. In between visits to a historic university, the birthplace of Shakespeare and impressive museums, you will delight in the scenic views of Wales and the English countryside.
Highlights
Investigate mysterious Stonehenge
Learn the history of the Roman Baths
View the large Impressionist collection at the National Museum and Gallery in Wales
Savor a Welsh Banquet
Admire the scenery of Snowdonia National Park
Visit 'the Potteries' and area famous for fine porcelain and china
Learn the process of making a piece of China on the Wedgwood Factory Tour
Enjoy a performance by the Royal Shakespeare Company
Visit historic Oxford University, also a site of the Harry Potter films
Visit the largest inhabited castle in the world, Windsor Castle
Full day tour of London's most famous sites including Parliament, Big Ben and the Tower of London
View the complete day to day The Best of England and Wales .
England Brewery Tour - 6 Days
Discover the long history and tradition of English brewing on this tour. Come enjoy the varied brews available in England, including mild, old ale, brown ale, bitters, and stout. In-between your brewery tours take some time to wander through the charming cottages of the Cotswold's, or explore the bustling streets of London. So haul out your tankards, and come enjoy some of the best brews England has to offer.
Highlights
Guided tours of historic and award winning breweries
Lygon Arms hotel in Chipping Campden
Lunch at the oldest Inn in England
View the complete day to day England Brewery Tour.