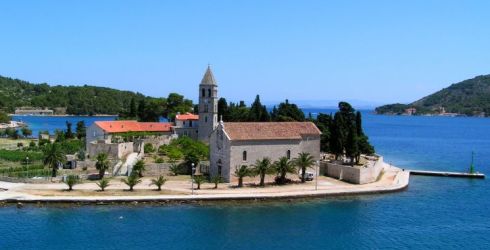 If you have a group of friends considering a trip to Croatia, Group Travel is a great way to travel. Few things in life are more exciting than a shared travel experience with a group of friends, sampling the nightlife and culture. From the extensive national parks to the cities of Dubrovnik and Zagreb, it's easy to find an itinerary to cater to everyone.
Croatia Group Trips and Tours
It is a fact that most groups traveling together can get exclusive discounts if traveling in Croatia on a single reservation. And just for being the organizer, if you have enough people you might be able to get a free hotel and discounts on your airfare.
Group itineraries can be difficult to prepare as you must take into account not just the group's needs but also cater for the individuals on the trip. The best group trips are planned by someone who has firsthand experience working with groups as well as destination knowledge, so that everyone feels like they're getting a good balance of group time as well as time to go off exploring and have some independence.
Selecting the right professional to craft that perfect group travel Itinerary is often a bit of a difficult decision. You'll want someone who has knowledge of the destination to make good recommendations, but also someone who can guide you to the right balance in the itinerary.
Croatia & Slovenia - 10 Days
Enjoy the quiet back roads, medieval cities and magnificent scenery of undiscovered Croatia and Slovenia. Experience the natural wonders of Plitvice National Park, the Postojna caves and the Bay of Kotor, the deepest fjord in Southern Europe as well as the magnificent man-made structures of imposing Bled Castle, Ljubljana's Baroque Town Hall and the city whose beautiful architecture earned it the nickname, "Pearl of the Adriatic", Dubrovnik.
Highlights
Visit the Roman Emperor Diocletian's Palace - a UNESCO World Cultural Heritage site
Explore beautiful Plitvice Lakes National Park
Miniature electric train ride through some of the largest caves in Europe
Tour the oldest castle in Slovenia
View the complete day to day Croatia & Slovenia Itinerary.
Croatia at Its Best - 12 Days
Come visit the small Mediterranean country of Croatia, home to a unique culture, historical monuments and a wealth of Roman and medieval ruins. View the spectacular coast, old fishing villages, small islands and impressive cathedrals and churches as you wind your way through Croatia's best sights. Discover surprises such as Croatia's fjords and the Plitvice region's terraced lakes.
Highlights
Enjoy Trogir, a Croatian town filled with painters
Cruise to Skradinski Buk
View the Stari Most, Mostar's Old Bridge, and a UNESCO Heritage Site
Visit Marco Polo's birthplace
Enjoy Cilipi, famous for its national costumes, folk customs and embroidery
View the complete day to day Croatia at Its Best Itinerary.