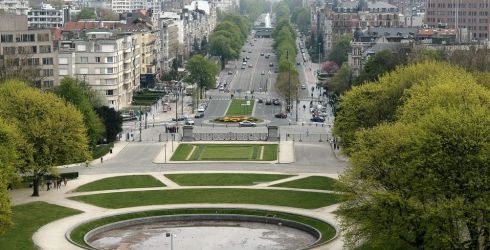 Group Travel to Belgium is a great way to explore one of the most fun and exciting countries in Europe. No matter whether you've got a group of friends or a larger family group, seeing and sharing travel experiences with others can be a very powerful experience. And Belgium offers so many wonderful places and experiences, there is something for everybody.
Belgium Group Trips and Tours
Did you know that you can travel for free or at a discount just for pulling together enough people to travel on a group itinerary? Groups also can access other perks and discounts, depending on your travel plans and size of group.
In Belgium, some folks will want to explore the beer and chocolate scene, while others will be in shops and climbing medieval bell towers. Everyone has their own special wish list, and a good travel itinerary doesn't get in their way. A flexible plan avoids that "one size fits all" syndrome and combines structured group time alongside flexible free time, so that everyone gets home and feels like they had an amazing trip.
Be sure to take a minute to consider the right travel expert to help you crafting the exact travel itinerary suitable for your plans. You will want someone who has the knowledge about the best towns, villages, and attractions across Belgium, but also someone who has experience sending or guiding tours in Belgium. These skills will make sure your trip goes off without any problems.
Paris & Bruges - 7 Days
From the glamour of Paris, to the international significance of Brussels and the scenic canals of Bruges you will enjoy this journey to two of Europe's French speaking nations. In addition to exploring the landmarks of Paris, you will enjoy a special show at the famous Lido in Paris. Sophistication meets history on this journey.
Highlights
Evening Lido Dinner Show
Guided Tour of Versailles Palace & Gardens
Half-day guided tour to Monet's Giverny
Tour Ghent's medieval architecture
Half-day guided walking tour of Bruges
View the complete day to day France - Paris & Bruges Itinerary.
Flanders Brewery Tour - 10 Days
It's always 5 o'clock somewhere, so why not come enjoy the breweries of Belgium. The wide variety of beer produced in this region dates back to the age of the first crusades, long before Belgium became an independent country. You can find a beer to suit all tastes in this land. Lambic, Pilsner, White, Amber, Trappist, Abby, a Tripel ale are all beer varieties available to you on this Flemish adventure. Come experience the nearly perfected and constantly evolving beer brewing traditions that stem back over seven centuries.
Highlights
Tour and taste at a variety of breweries
World Heritage city, Brugge
A selection of meals that emphasize beer
View the complete day to day Flanders Brewery Tour Itinerary.