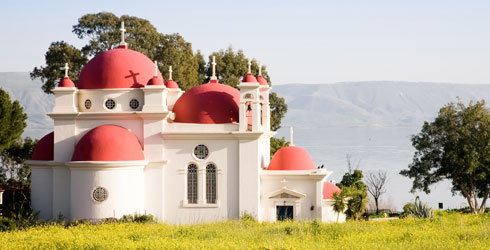 If you and some friends are thinking about a religious pilgrimage, group travel is a very cost-effective and safe way to plan your trip. With so many wonderful experiences to be had in terms of religious pilgrimages, why not make the trip even more special by sharing it with a group of like-minded friends? You'll definitely have the trip of a lifetime and be thankful that you had such wonderful people to share it with.
Religious Pilgrimage Group Travel
It is a fact that airlines, hotels, and other travel suppliers regularly provide group hosts with free travel. It is an industry practice used to promote group travel and encourage groups to use their services.
When preparing your plans for the religious pilgrimage, be sure to consider the individuals who are in your group. Every group is different, and even when you have the same trip in mind, everyone will have certain places or things they'd like to see or do along the way. An itinerary that includes all the major experiences, but also having some flexibility to allow individual exploration, makes everyone traveling have a better experience.
Another consideration is working with a travel professional to help you get your itinerary just right. You'll want to work with one of our well-trained group reservation agents that will have not only worked on religious pilgrimages, but also will have had experience sending groups on these types of excursions. Knowledge of the route is important, but experience on the realities of group travel on the route is even more important. A good agent can help set your expectations and avoid preventable hassles.
Planning your Religious Pilgrimage Group Travel
What's next? Your religious pilgrimage, of course. If you are ready to start the planning process, go-today can help. Our team can review your plans and provide some professional recommendations, or if you would like, we can craft a custom itinerary just for your group based on your goals and interests.
Culture and History in Germany
2017 will mark a significant milestone in world history: the 500th anniversary of Martin Luther's nailing 95 theses to the door of All Saints' Church in Wittenberg, Germany - an event which sparked a Protestant Reformation that spread across much of Northern Europe, into the Northern American colonies and beyond. To celebrate this pinnacle of "500 years of the Reformation," cities in Germany particularly connected to the work and life of Martin Luther will be hosting religious and cultural events throughout 2017.
This 10-day, 9-night tour was designed to take your group to Germany's top Lutheran pilgrimage sites, as well as showcase the best of German's culture, history, and countryside - at a pleasant, enjoyable pace. If your group is considering traveling to Germany for the 500th anniversary of Martin Luther, contact us soon as hotel space will become limited. Keep in mind that the itinerary below is just a sample and can be tailored to meet your group's needs and interests.
Highlights
Visit Martin Luther's birthplace
Take guided tours of Mainz, Worms, Erfurt, Eisenach and Wittenberg
Cruise the Rhine River!
Experience Marburg, on Germany's "Fairy-tale Road"
Take a panoramic tour of Berlin's best sights
View the complete day-to-day Culture and History in Germany itinerary.